Description
Sambong tea in a powder form or tea bag is widely distributed in Eastern and Southeastern Asia. It has been used in folk medicine for its many health benefits that include taking care of septic wounds, respiratory infections, stomach pains and kidney stones. Sambong is used as herbal medicine and is a shrub that grows wild in the tropical climate countries such as Philippines, India, Africa and found even in eastern Himalayas. Sambong is widely used in the Philippines as herbal medicine. Sambong leaves are known for its Ngai or Blumea camphor that is used as herbal plant to treat kidney stones, wounds and cuts, rheumatism, anti-diarrhea, anti spasms, colds and coughs and hypertension.
Sambong tea is used as an herbal plant for flu, sambong leaves and roots are pounded then dissolved in hot water.
It can be used to ease fever to lower the temperature of the body.
Sambong roots and leaves are also used as an herbal plant for arthritis and rheumatism. It is pounded and applied as a poultice on the affected body part.
Sambong parts like roots and leaves may also be boiled and are applied as warm compress onto the affected area.
Sambong is also used to avoid a headache, sambong leaves are pounded and applied as a poultice over the forehead.
Sambong tea is also used for colds, coughs and other common diseases.
Sambong tea is also used as a herbal plant for diarrhea and stomach spasms.
Sambong juice is also used as a herbal plant for small cuts and wounds.
Here are some remarkable health benefits of sambong tea:
reduces hypertension
antioxidant
antifungal
antibacterial properties
anti cancer properties
helps to avoid diarhea
reduces symptoms of rheumatism
Sambong Tea Price
Our sambong tea bags price is $2.45 plus shipping fee. It is the cheapest on the market right now, so grab it. If you want to order more than 1, please use the contact us page. If you find some cheaper options online then please do message us so we can compare our products so we could explain to you why they are cheaper than us.
What Are The Side Effects Of Sambong Tea?
There have been no bad side effects of sambong tea because it is pure and natural herbal plant. Some people recommend it to drink at least twice a day, in the morning and evening to notice its results to your body. All herbal plants have no negative side effects as they purely come from nature.
These are the benefits of herbal plant tea:
No preservatives or coloring
No side effects
Overall, good for health
Make us live longer
Is Sambong Tea Good For Menstruation Or Bad?
Please consult your doctor first before taking or drinking sambong tea if you have a monthly period or menstruation so there will be no problem that will happen to you and to your baby.
If you are having an irregular menstruation or month period and you are living in the province, then you can try finding sambong plant and take its leaves and boil it then drink the extracted tea from it. It is guaranteed that you will feel better.
Sambong Tea Leaves For Kidney
There are some people that are claiming they had good results taking this tea to improve their kidney health. Some people say that it dissolves too much salt in our blood that causes high blood pressure and that will break the kidney.
People in the province drink sambong tea as their coffee in the morning and to relax at night before going to bed.
This will lower their blood pressure and will avoid any kinds of kidney diseases and will flush toxins out from the body.
Is Sambong Tea Good for UTI?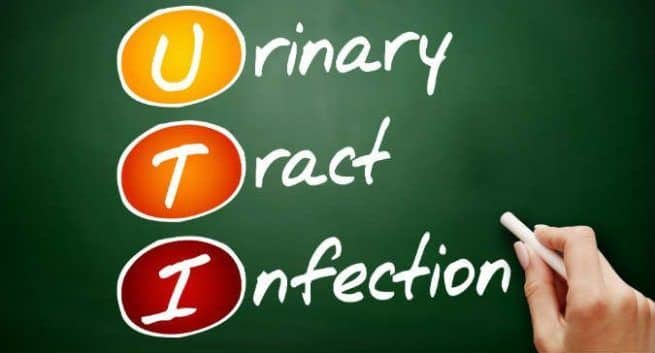 The answer is same as for the kidney one, as UTI or urinary tract infection is the early level of a kidney disease.
So yes, it will help a lot.
Try it and see for yourself.
Any herbal tea as long as it is safe is worth it to try as long as you consult your physician first before trying.
More information about sambong tea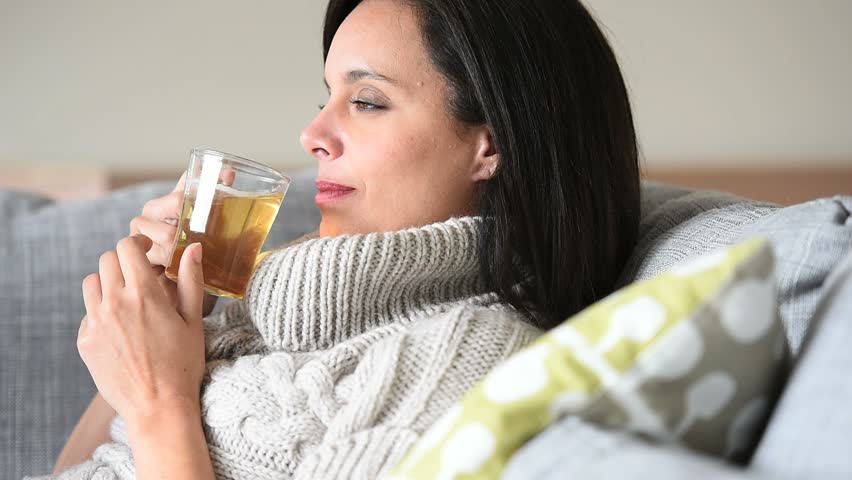 Have you ever experienced difficulty urinating or felt excruciating pain inside your kidneys because of pebbles?
The medicinal plant "sambong" could certainly be a remedy for which will.
Sambong tea, also called "Blumea balsamifera," or "Blumea camphor," is an aromatic shrub that grows from 1 to 4 meters in your height. It is a shrub that grows wild in the tropical climate countries, for example, the Philippines, as well as India, Africa and even in the eastern Himalayas.
Although considered a weed in some places, it is prized in the Philippines for its medicinal properties. Of these is its diuretic property, which helps release water belonging to the body. It can also help pass urinary stones through the pee.
Infusion. Sambong leaves are generally boiled and brought as a beverage. You may gather fresh leaves and chop them into small pieces then wash under running water thoroughly. Toss the chopped leaves into a liter of boiling water. Steep aren't fermented like for 10 minutes then let the tea cool. The tea may be used four times each and every.
Poultice. Sambong tea may also be used to relieve arthritis colds and cough. To prepare, crush or grind the leaves into a paste and apply straight into the affected part.
Plaster. To relieve fever, crushed Sambong leaves must be soaked in cold water, wrung out and placed between sheets of clean cloth. The cloth plaster may then be placed around the patient's forehead or armpit to lower the body temperature and prevent withdrawal leading to convulsions.
Additional Sambong Tea Benefits
Diuretic
Lowers Blood Pressure
Delays Renal Failure
Relief Sore Throat
Provides Relief from Stomach Ailments
Pain Relieving Properties
Source of Anti Oxidants
All Natural
https://www.youtube.com/watch?v=I-WYzC178nQ

Abdominal pain, blood in the urine, recurrent urinary infection (UTI). These are the most prevalent complaints of Dr. Frederick Mendiola's patients suffering from kidney stones. Kidney stones are considered as the more common illnesses or disease affecting mostly middle-aged Filipinos today.

According to Mendiola, an invasive urologic surgeon at St. Luke's Medical Center Global City, about 50 to 60 percent of his patients are inflicted with kidney stones. "Kidney problems are usually detected when a patient experiences abdominal pains and hematuria or blood the actual urine," he says. "However, there are also instances when an affected individual does not experience any of here. Instead, the most common symptom is a recurrent case of UTI. Therefore, it is strongly suggested that patients get redirected doctor regularly stay away from the illness."

If left untreated, Mendiola says a patient may develop a severe infection that will later affect the blood, leading to death. "It furthermore leads to chronic renal failure, destroying

the kidney and its function, which will result in lifetime dialysis clearly kidney transplant," he presents.
Although this illness is definitely more common to occur in males, it is imperative for females to have themselves checked up once they feel any of your above-mentioned symptoms.
To prevent kidney stones, Mendiola advises patients in order to prevent diets are usually high in sodium and uric acidity. Some examples of these diets include dairy products, beans, nuts, and shellfishes. "Aside from diet, a patient with kidney stones likewise require something likewise let induce urine formation." He suggests drinking three to four liter of liquid a day to prevent stone growth.

When talking of medications, Mendiola says potassium citrate and sodium bicarbonate are good at treating effect on the processes if coupled with Sambong.
Potassium citrate and the people can be obtained from certain medications. On the other hand, an optimum amount of Sambong ca be removed from Re-Leaf Forte, made of processed organic Sambong (Blumea balsamifera), a two-in-one medication that isn't necessarily anti-urolithiasis but a diuretic as anyway.

Studies demonstrate that Sambong is effective in preventing calcium and uric acid kidney stone formation in addition to helping stones from lower urinary tract to pass spontaneously.
source: http://www.pchrd.dost.gov.ph/index.php/news/library-health-news/1343-sambong-for-treatment-of-kidney-stone
You can see above, that is the actual picture or photograph of a sambong medicinal plant that you can find in South East Asia, especially in the Philippines. The texture of its leaves is rough and looks like the leaf of Bayabas aka Guava. Sambong is literally everywhere in the Philippines, they are called wild sambong that you can take whenever you see one on the street or backyard/lawn. You can grow some sambong plants in your backyard too, you can try  to ask some sambong branch or seed from your relatives or friends in the Philippines and send you via Philpost or Philippine Postal, that will be USPS or EMS in the United States.
Please watch a video to know more about sambong tea benefits to your body
The video below will help you understand the full benefits of sambong plant that can be used as a tea or juice, whatever you prefer. When we are getting old, we would want to drink only the best for our health so we will try all medicinal or herbal teas that are available in the market and truly effective and will make us stronger and healthier as we live.
If you have some questions about sambong tea please do comment below or contact us using the link from the menu at the top of this page. We will message you back as soon as we can and help you.